2020 Brew City HDI - Executive Panel Discussions and Breakouts
Tuesday, Nov. 17th
5:00 pm - 7:00 pm
2020 has opened the door to many new realities for companies (of every size) all over the world. In our new normal, a growing range of corporate tasks will be performed by teams of employees who rarely (if ever) meet in person.
The quick rise in virtual teams is hardly surprising (even before the global pandemic), given the vast investments corporations are making in internal communications, online collaboration platforms and networks. Technically, it's no longer a challenge to work closely with colleagues in distant locations or to hold meetings with participants scattered around the globe.
In practical terms, however, plenty of hurdles still remain. Among them: time-zone differences that make quick exchanges difficult, and cultural miscues that can sometimes cause misunderstandings between team members. Teams that don't meet in person are also considered less likely to develop the kind of organizational chemistry seen in teams that do -- an element that's often seen as a key factor in making teams productive. And how about attracting and retaining top talent? Does this model make it easier or more difficult?
Come hear from top company Executives to learn more about how they are navigating through these changing times. We will share more details as the date approaches. Please extend this invitation to friends, family and colleagues. We are hoping to make this our biggest event of the year!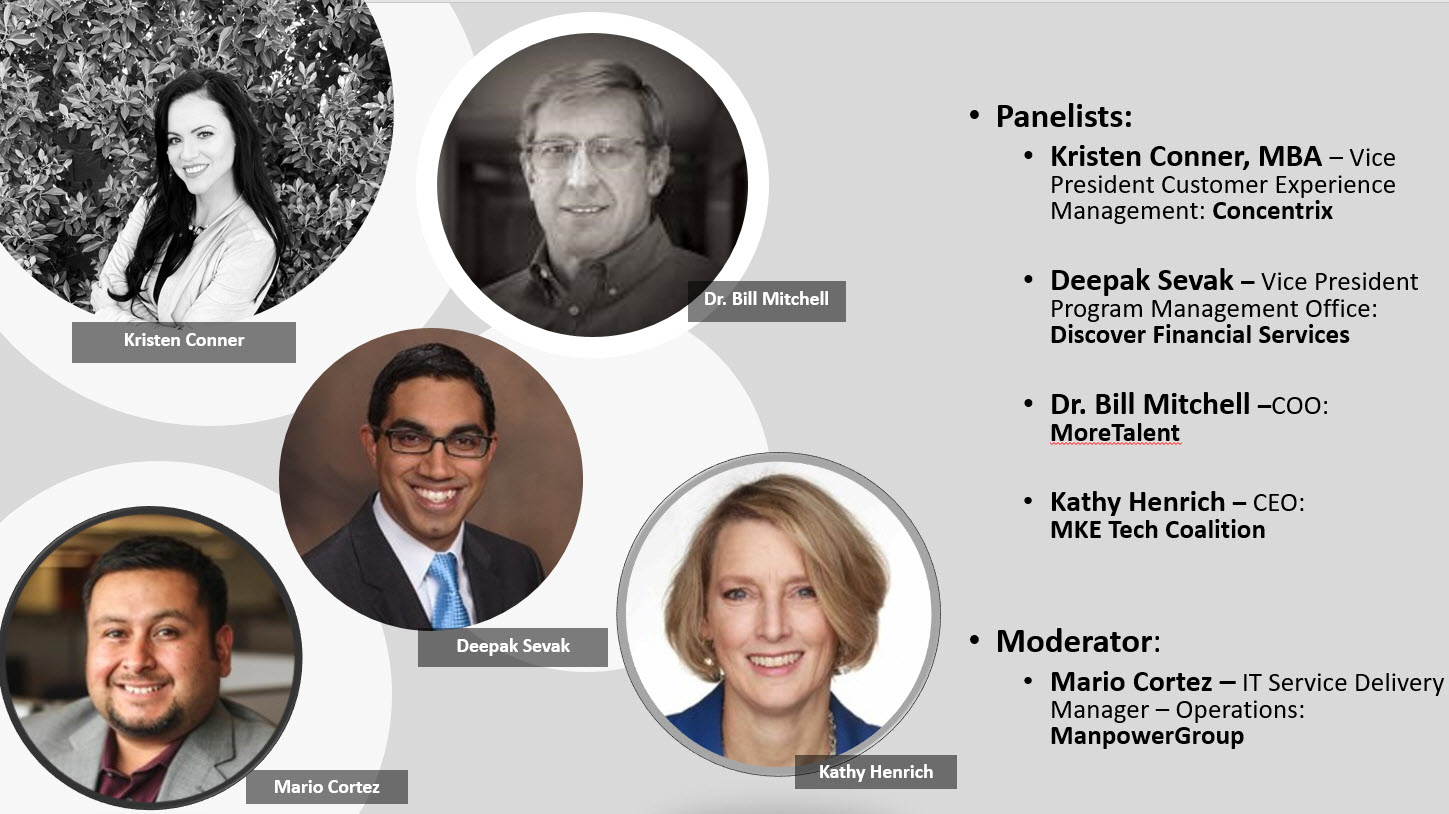 Check them out on LinkedIn:
Kristen Conner
Deepak Sevak
Dr. Bill Mitchell
Kathy Henrich
Mario Cortez
Thank you to our Platinum Sponsors!



Who is HDI (About)?:
We Empower Technical Support and Service Management to Deliver:
Smarter Service. Better Business.
Rapid change is constant in our industry. HDI has been at the center of this change, helping you do what you do - and making you better. It's in our DNA. For thirty years, HDI has partnered with thousands of professionals and their organizations to improve their performance by helping them to:
Drive change

Harness knowledge

Transform teams

Make connections

Turn challenges into opportunities
HDI's mission is to advance this industry through community, transformative education and events, and outcome-oriented advisory services. We are now poised at the cusp of digital transformation to lead this industry into the future.
Join us Tuesday, November 17th - SAVE THE DATE
5:00 pm - 7:00 pm
Panel Discussion (45 minutes)
Breakout Rooms with a panelist in each room for smaller audience discussions
----------------------------------------------------------------------
Interested in becoming a Brew City HDI Officer?
President
VP Finance
VP of Vendor Partner Relations
Nominations will be held during the October and November meetings - voting from membership will be at the end of the November event.
Must be a member in good standing to be nominated