Join us for a special moderated panel discussion on The Power of Giving and Receiving Recognition LIVE at Northwestern Mutual Franklin Campus
Tuesday, October 11th, 2022
12:00 pm - 1:30pm
*** Bring your ID for security and park in the visitors lot. ***
We would love to see you in-person for this event. If you would like to join us virtually, you can RSVP to the Virtual Event here.
The Power of Giving and Receiving Recognition
Moderated Panel Featuring:
Jill Weber and Wendy Wagner (IT Managers)
Danny Neu and Drew Mclaughlin (2022 HDI Award Recipients)
Donald Chew (Moderator)
HDI awards are only one form of recognition. What happens when people are recognized more often than once per year? How do YOU give recognition and how often? What forms of recognition are appreciated the most? How has giving and receiving recognition impacted your career?
Customer Service Week is October 3-7. How are you celebrating this week?
Find out answers to these questions and more when joining the HDI Virtual Community virtually and Brew City HDI LIVE in-person for our special moderated panel discussion. We invite you to share your ideas, stories, and perspectives. Discover new ideas you can implement right away!
We Empower Technical Support and Service Management to Deliver:
Smarter Service. Better Business.
Rapid change is constant in our industry. HDI has been at the center of this change, helping you do what you do - and making you better. It's in our DNA. For thirty years, HDI has partnered with thousands of professionals and their organizations to improve their performance by helping them to:
Drive change

Harness knowledge

Transform teams

Make connections

Turn challenges into opportunities
HDI's mission is to advance this industry through community, transformative education and events, and outcome-oriented advisory services. We are now poised at the cusp of digital transformation to lead this industry into the future.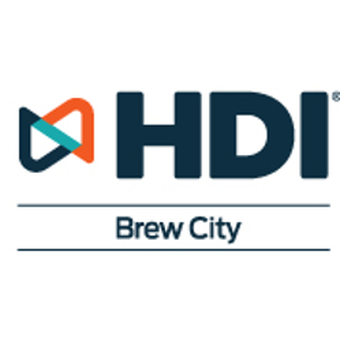 Northwestern Mutual Franklin Campus, Franklin, WI 53132, USA